Disabling Windows Sandbox and Virtual PC
1. Click on the Windows Start button

2. Search for "Features"

3. Select "Turn Windows features on or off"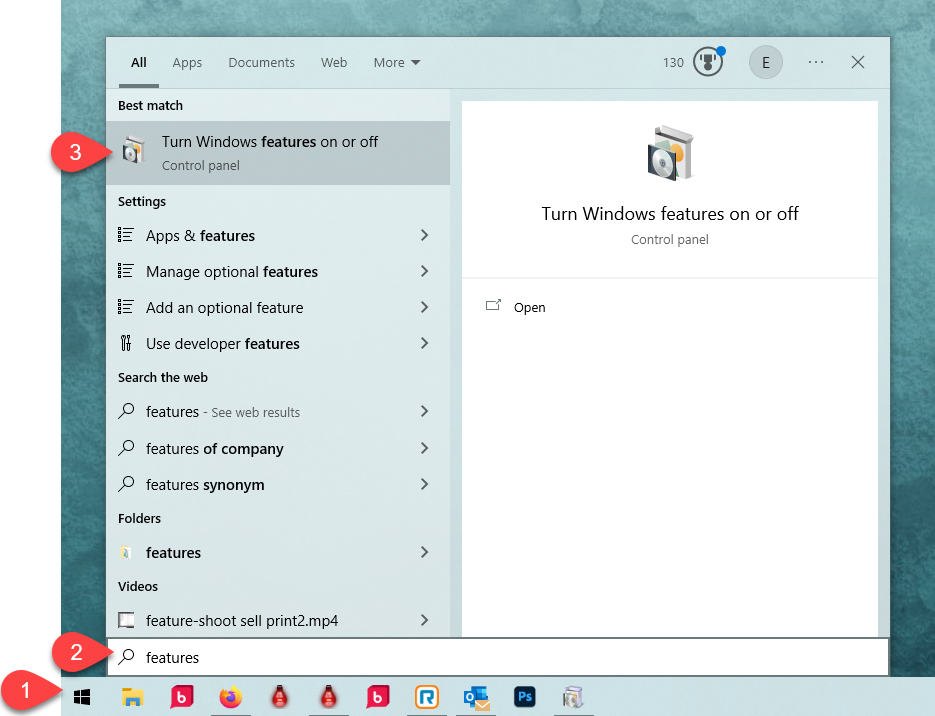 4. Uncheck Virtual Machine Platform

5. Uncheck Windows Sandbox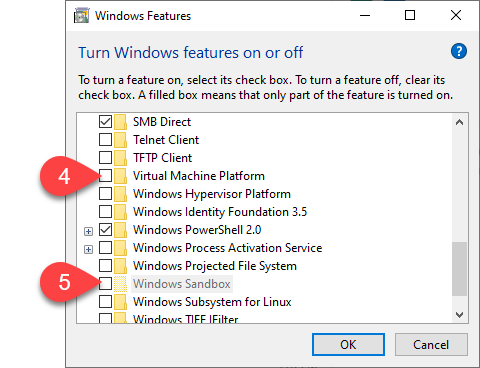 6. It will then prompt you to restart your PC.

Related Articles

How do I migrate Booth to a new PC?

1. Download the correct version of Booth that you are licensed for to the new PC. http://www.darkroomsoftware.com/products/booth/downloads/ 2. If you would like to copy the contents from the old PC, You can copy the folder below from the old PC to ...

Sharing Templates to another PC running Booth

Darkroom Booth | Video Instructions Sharing a Template: Your templates are located ...

Windows printer not printing from Darkroom.

Darkroom Booth | Troubleshooting Guide Step 1 I added my printer to Booth but nothing is ...

Designing Templates on an Unlicensed Copy of Darkroom Booth

You can download Darkroom Booth on any Windows PC and design templates without ever activating the software. When you have finished designing, email yourself the xbdr file and drop it into the same folder on the Booth PC and wallah, you are done. If ...

System Requirements

Operating System For best results, Darkroom Software recommends Windows 10 operating system. Microsoft has discontinued support of Windows 7 and 8, therefore Darkroom can no longer support these operating systems. Darkroom Booth will run just fine on ...