Get Organized Using QR Slate Cards
Video

---
Setup and Options

You can choose from these options
Use a "Command" code (see below)

Rename images on import based on the QR code (multiple images will add a number to the end of the QR code data)

Add the QR data to the EXIF comments field

Create a new sub catalog based on QR code data



The current QR code commands codes handled are:
(new subevent under top-level event)
*S

new subevent 01, 02, ...

*S3

new subevent with 3 digit numbering: 001, 002, 003, ...
This works for *S1 thru *S9. Really only needed if you know you will exceed 99 subevents.

*S=name

new subevent with specific name (re-used if already exists)

*S=name##

new subevent with specific name numbered in order: name01, name02, name03
This will always create the new subevent and never reuse an existing subevent
Any number of digits can be specified, e.g. #### or #####
Subevent numbering can be specified anywhere in string, e.g. *S=prefix####suffix





Note that all of the basic commands use a capital S
---
Export images and retain catalog structure as the folder structure.
1. Create a digital media package and add %catalogname% to the end of the destination folder path.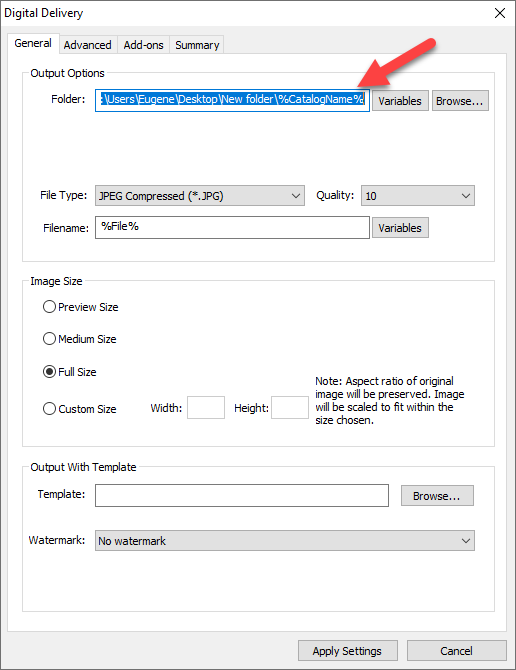 2. Use The batch option with the settings below to process all the image in the catalog.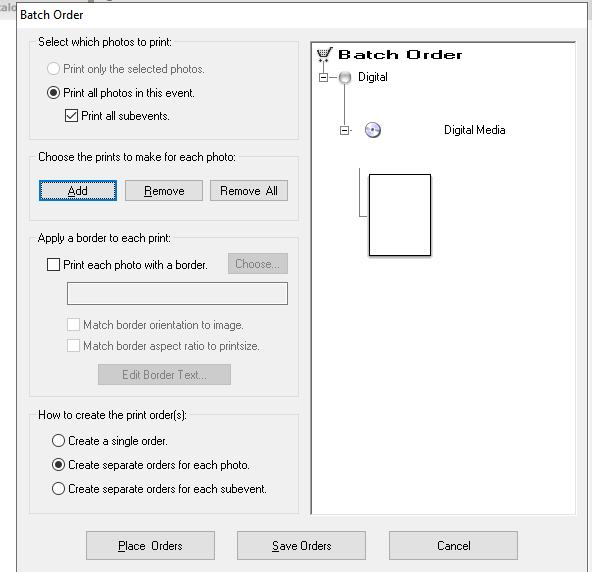 Related Articles

Using QR Codes Image to Build Catalogs And Add Data to Exif Info

Sample images to use for testing Link to the QR code generator? https://www.darkroomsoftware.com/utl/drCode.htm

Sharing Using QR Codes on a Receipt Printer in Darkroom Core

Here is a link to the style of printer used. Epson TM T88V Here are a couple templates to help you get started. Download Sample Templates

Dynamic QR Code Generation

Darkroom 9.2 adds QR Codes to it arsenal of possible bar codes that can be added to an image. In the Border Workshop click on the add menu at the top of the screen under the Darkroom logo. On that drop down select "Barcode" in the property windows ...

Using HTML Code in Your Email Message in Darkroom Core

You can use html code in you email message that you send from Darkroom Core. Please note* This article has been updated with embedded image samples. Here is w quick video to walk you trough the process. Here is some sample html code that you can copy ...

Using QR Codes to Organize Catalogs While Tethered

Video- coming Soon Documentation You can enable the the QR Code scanner by clicking on the QR Code Button at the top of the screen. A tether camera will need to be detected for this option to show. Right click in the live view preview Screen to ...