Organizing Templates In Darkroom Booth
1.Create groups.

2. Add template.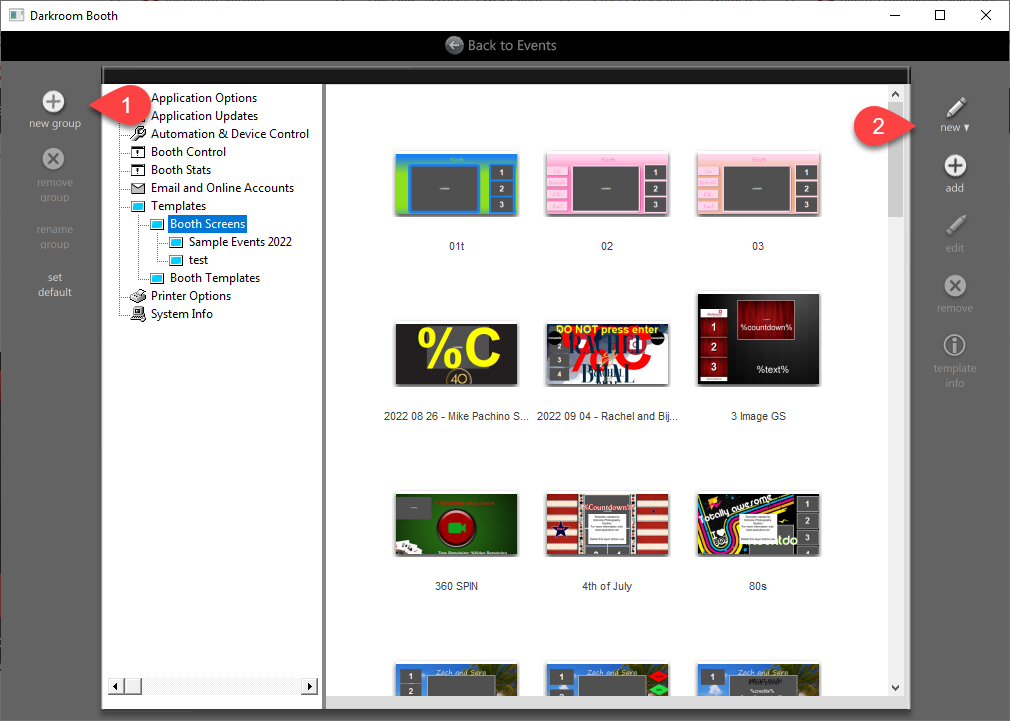 3. Select your template group.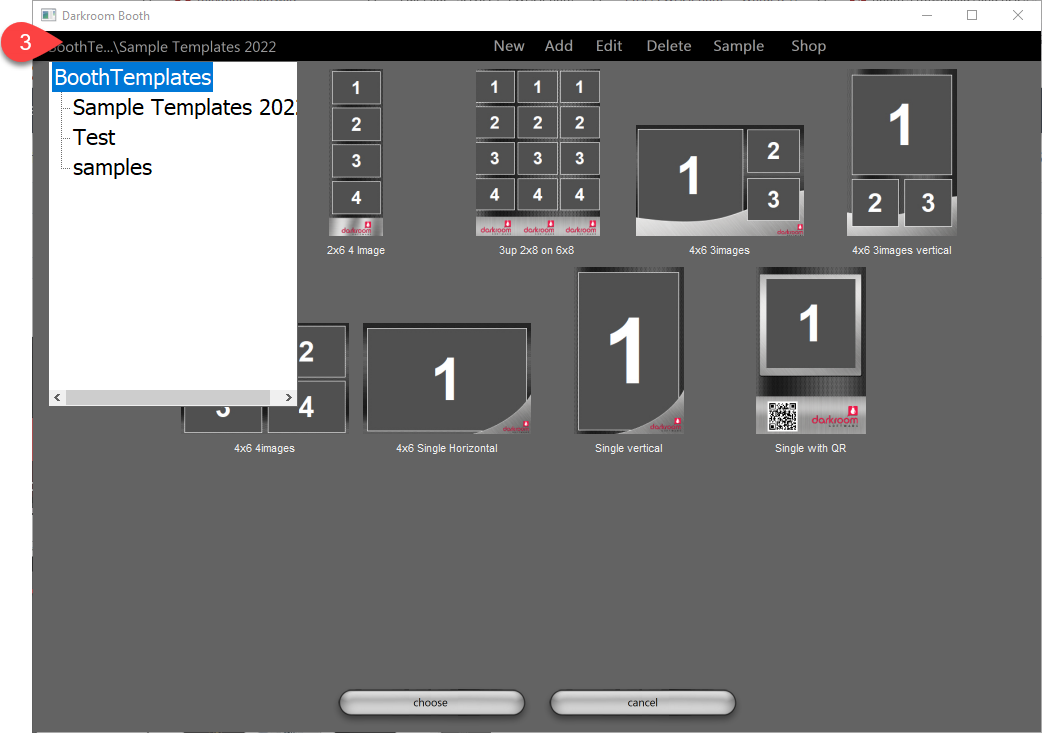 Related Articles

How do I get more templates?

Darkroom Booth | External Resource Links Darkroom Software has a template market place ...

Where can I download the sample templates from?

Darkroom Booth | External Resource Link Here is a link to download the sample templates that ...

Using Darkroom Booth to Capture and Print Face Masks

Here is a quick video to show you how you can use Darkroom Booth to capture and print face masks. Here is a link to the sample templates and files. http://www.darkroomtemplates.com/face-mask-photo-booth-sample-templates/ Please feel free to modify ...

Booth 3 Downloads and Release Notes

Purchase Darkroom Booth 3.0 Learn More About Your Maintenance Plan and Upgrading Options Important: Microsoft has discontinued support of Windows 7 and 8, therefore Darkroom can no longer support these operating systems. For best results, please ...

Designing Templates on an Unlicensed Copy of Darkroom Booth

You can download Darkroom Booth on any Windows PC and design templates without ever activating the software. When you have finished designing, email yourself the xbdr file and drop it into the same folder on the Booth PC and wallah, you are done. If ...