Organizing Templates In Darkroom Booth
1.Create groups.

2. Add template.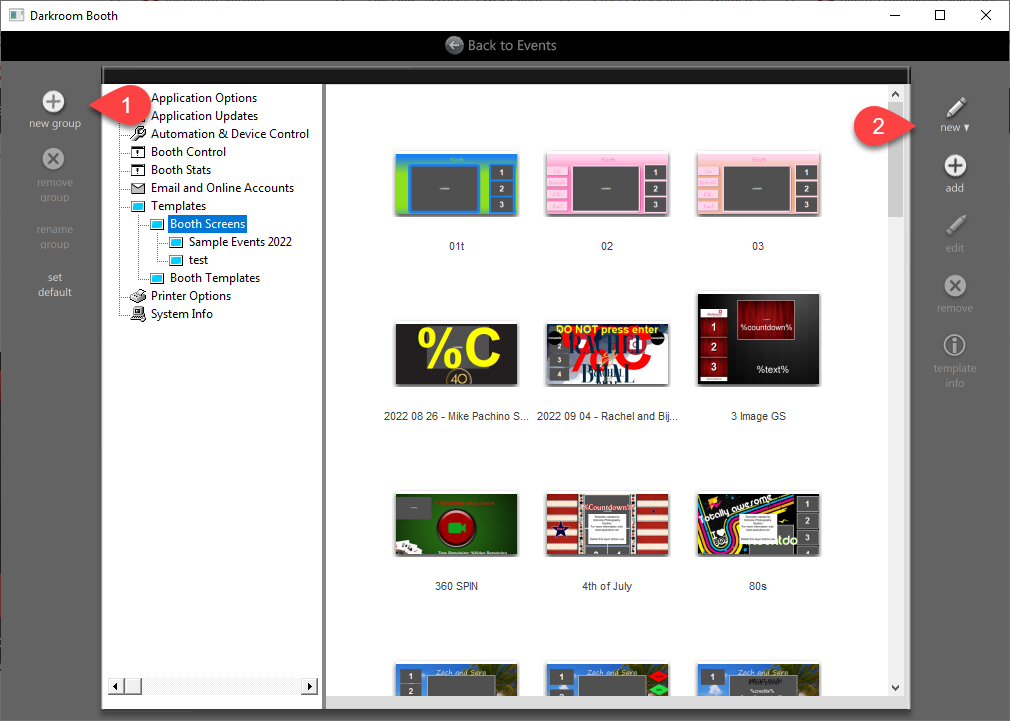 3. Select your template group.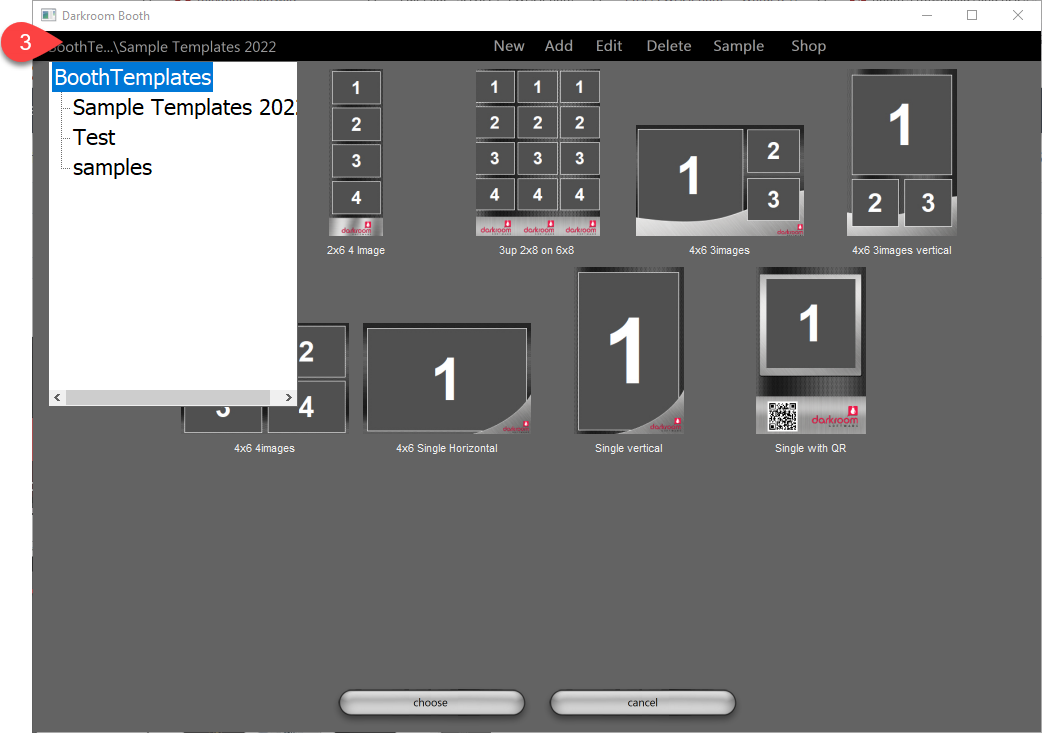 Related Articles

How do I get more templates?

Darkroom Booth | External Resource Links Darkroom Software has a template market place ...

Where can I download the sample templates from?

Darkroom Booth | External Resource Link Here is a link to download the sample templates that ...

Trial Mode in Booth 3

You can try out Darkroom Booth or use an unlicensed copy to design templates. On the Downloads page, click the link for the latest build to download and install Booth. When you launch the software, skip the activation and the software will go into ...

Using Darkroom Booth to Capture and Print Face Masks

Here is a quick video to show you how you can use Darkroom Booth to capture and print face masks. Here is a link to the sample templates and files. http://www.darkroomtemplates.com/face-mask-photo-booth-sample-templates/ Please feel free to modify ...

Booth 3 Downloads & Release Notes

Purchase | Upgrade | Maintenance Plan | Trial | Required for Video/Gif 2023 ▼Download Booth 3.0.1176 (06/06/2023) Added • Support for Canon R50 and R8 Fixed • An Invalid Argument error in Device Control • An issue when editing images in a photo strip ...