Share Using a QR Code and the New E-Delivery Prompt
Video



Setup Instuctions

Event Gallery is Required for this option

Add you QR code set to End Instructions and Custom E-Delivery Prompt

QR code text:

%gallery%/p/%photo1.filename%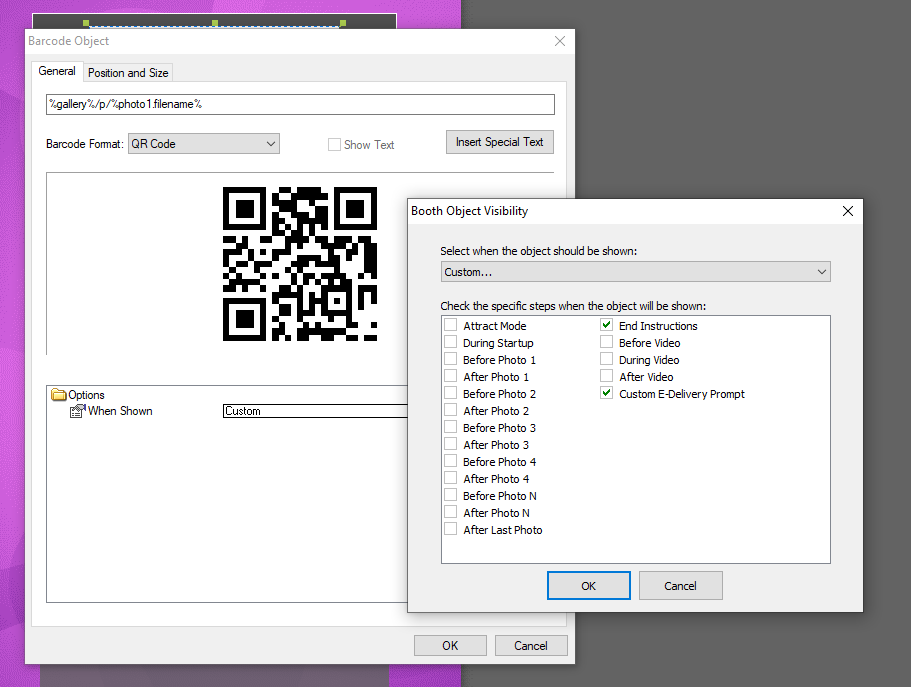 Makes sure both photo email and Photo to phone are checked to enable the e-delivery prompt.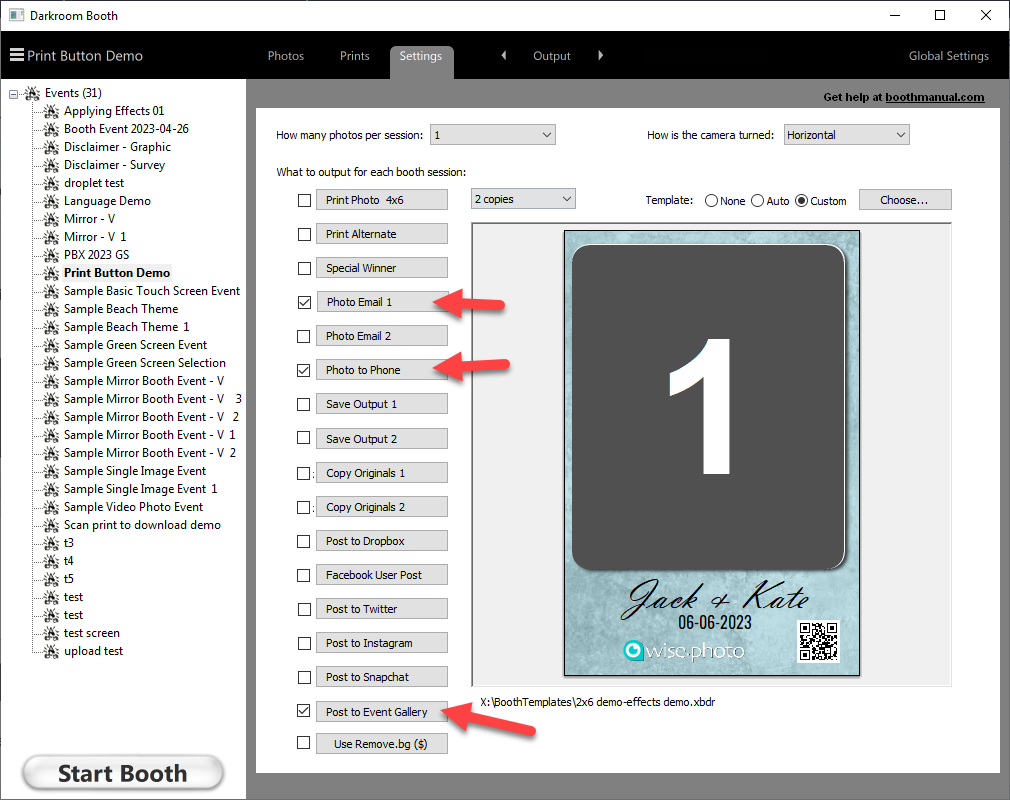 Sample Templates

Related Articles

Adding a Print Button Using the E-Delivery Prompt

The When show option should be set to Custom E-Delivery Prompt The booth command should be set to "Send to Print" Be sure to enable Photo to Phone and Photo Email 1 as they are required to enable the e-delivery prompt. If you do not want to offer the ...

Using a QR code to start a Booth Session (Touchless Booth)

Version Required: 3.00.923 or higher. Tutorial Video Check Photo Email 1 and Photo to Phone options in the output menu and set the prompt to after the session. Go to www.boothstart.com to create the QR code (There is an option in the QR setup to ...

How do I use QR codes in Darkroom Booth?

Darkroom Booth 2.5 or Higher | Documentation | Instructional Video Video Here is a ...

E-Delivery Prompts in Booth3

Video Here is a video on how to setup the e-delivery prompts. Sample Template Here is a link to a sample template to help you get started. Download Template Screenshots Set the set to when show option "Custom E-Delivery Prompt" Set the booth command ...